While the holidays are something we look forward to every year — with or without COVID — one thing remains: they never get easier on the budget! Somehow, it's built into our DNA to decorate, bake, shop, and do whatever else fills our holiday buckets. However, there are simpler ways to approach the holidays and plan for weeks ahead, with a bit of discipline.
Rather than over-indulging (or opting-out entirely), consider our favorite tips to stay sane and within budget.
1. Understand the price of credit.
Avoid pricey department store or bank credit cards.
The APRs on these cards are often too high, and the 'added perks' can be misleading. Many of us get drawn into credit card offers online, at the point of purchase, or even by mail, but the key is to pay off these balances monthly to avoid penalties. Once you start carrying a balance, you typically incur an exorbitant interest rate.
Apply for a Kalsee VISA® Credit Card.
Our card offers a low fixed APR and let's you shop with ease anywhere. Also, enjoy added purchase protection with VISA's Zero Liability Purchase Protection.
Bottom Line? Watch your APR; high rates = high monthly payments.


If you currently have expensive credit card balances:
Transfer them to your
Kalsee VISA® Credit Card
and start saving right away. Our card's low fixed APR will lower your monthly payments, reduce your interest expense, and make payments manageable. There are also no balance transfer fees. If you do plan to use higher-priced cards, have a balance-transfer plan for after the holidays.
Consider an affordable loan.
A Kalsee
Holiday Loan
is available with an APR as low as 5.99%.
1
We also offer our convenient
Skip-a-pay options
(available in December or January) for extra cash.
2. Organization is your friend.
Plan before shopping.
Preparation is essential for any successful task, both to your peace of mind and budget. For holiday shopping, start by making a list of who you want to buy for and allocating a dollar amount to each gift. Tally it up. Is it more than you can spend without going into debt? If so, pare down your list and/or lessen what you pay per gift. With a bit of organization, you can stay on task and reduce the temptation to overspend.


Shop sooner rather than later.
This allows you to shop without pressure while researching features, brands, and prices — and gives you enough time to wait for the right sale. You can also reflect a little more before each purchase and avoid impulse buying.


Eliminate additional purchases.
Don't be tempted to shop for yourself or extras around the house. Nothing hurts your spending plan more than buying those unnecessary items.


Include holiday extras.
Set aside funds for all the extras that invariably arise, such as decorations, candy, baking, or other unique food items. You might also want to budget some for travel or fuel.


Track gifts bought.
Stay up-to-date with everyone you've bought for — and remember, avoid the temptation to buy for yourself. Consider a Christmas shopping app to help you plan and track purchases.


Save with a Christmas Savings Account.
Use payroll deduction or automatic transfers to help you save automatically throughout the year. It makes budgeting easier and can lessen your stress. Then each year on November 1st, the contents of your Christmas Savings automatically transfer to your regular checking and savings account and are ready for Christmas shopping!
3. Find fun ways to be frugal.
Love to DIY?
Have a unique talent? Or do you love to craft or bake? Create gifts for friends and loved ones instead of buying. When you make the gift yourself, it can be less expensive. Plus, a personal touch can't be duplicated!


Pick names.
If it's a larger group that's exchanging gifts, consider selecting names to keep the shopping manageable. This not only saves money but time and stress as well.


Create coupons.
Offer free house cleaning, meal prep, babysitting, car washes, shoveling, yard work, or exterior work. Even include errand-running. Coupons are perfect for that person who has everything! If it's grandkids giving to grandparents, consider coupons for hugs or a date for movie time.

4. Technology tools can help.
Santa's Bag:
Santa's Bag is a fun and easy-to-use app to help you manage your Christmas gift recipients, planning, shopping, and budgets. Each detail of the app is designed to make sure you don't forget anyone or anything.
Source:
https://apps.apple.com/us/app/santas-bag/id397698040
GiftPlanner:
GiftPlanner lets you easily keep track of your gift list and events. Keep your gift plan information, including gifts and ideas, stores and prices, purchase statuses, order and tracking numbers, photos, links, and more, in one convenient app!
Source:
https://apps.apple.com/us/app/giftplanner/id479882306
Need more help?
Make an appointment with one of our friendly CUNA-certified financial counselors. Together, we can craft a budget for the holidays or assist with a comprehensive household budget. We're here to help — with no judgment, only smiles! Or, Aspire Financial Counseling is available for those who need more in-depth help.
Holiday budgeting is within reach!
Whether it's access to low-cost credit or helping you budget successfully, we're here for you.



1 APR = Annual Percentage Rate. Some restrictions may apply. Approval subject to credit union requirements and underwriting guidelines. Rates based on credit experience. New members subject to eligibility requirements. $1,000 minimum loan amount. Existing KALSEE loan or credit card balances not eligible for refinance via this promotion.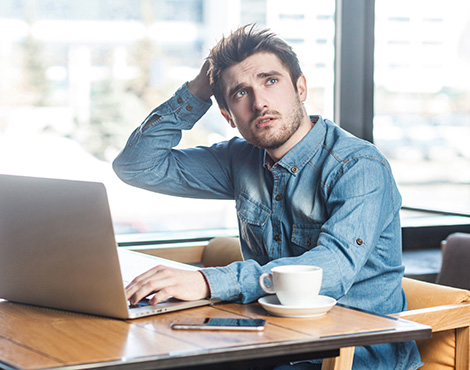 How Do I...
Apply for a Loan or Pre-Approval?

Guard Against Identity Theft?

KALSEE Credit Union offers Comprehensive Identity Theft Protection for members and their families for only $2.00/month.
Learn more about ID Protect.
Report a Lost or Stolen Card?