Pay your bills safely, securely, and fee-free with our online banking bill pay.
Schedule payments in advance and setup automatic payments.
Send payments to a company, friends, or family.
Bill pay helps keep sensitive financial info out of your mailbox, protecting you from the risk of fraud and identity theft.
A Kalsee checking account and online banking enrollment are required for using bill pay.
Get Started
To enroll in bill pay, login to online banking and select Bill Pay under the Pay & Transfer menu.  The enrollment process will walk you through all the necessary steps to sign up. After sign-up, you will receive a confirmation e-mail letting you know your enrollment request has been accepted and that your new online bill pay account is available for use. To add billers, select the Full Featured Bill Pay option.
Please note that Kalsee Credit Union reserves the right to deny any enrollment request for bill pay services. If, for any reason, your request is denied, we will inform you via your submitted e-mail address.


FAQs:
How soon can I start making payments?
You may begin using bill pay as soon as you receive an email notice confirming your enrollment. 
Is there anyone I cannot pay via bill pay?
You may pay almost any payee you wish. However, there are several restrictions:
The merchant must be located in the United States
Payments may not be remitted to tax authorities or government and collection agencies
Payments may not be remitted to security companies such as Ameritrade for stock purchases or trade taxing authorities
Court directed payments are unauthorized (alimony, child support, or other legal debts).
Don't forget you CAN use this system to send payments to your son/daughter in college, pay your local orthodontist, credit cards, charitable donations, etc.
Should the processing date I select be the payment due date?
No. You should allow a minimum of five (5) business days for payments to reach your payee. Depending on the payee, you may need to allow additional days due to the distance the payment will travel. Remember, although you can schedule a payment at any time, payments are actually sent to payees only on business days. NOTE: Clients in Mountain Time Zone should allow 7 business days, Pacific Time Zone: 8 business days.
How are payments delivered? How can I ensure that my payment is received by the due date?
You may schedule payments to be initiated on the day you enter the information, on a future date or on the same date each month. Although you can enter payment information 24 hours a day 7 days a week, payments can only be initiated on business days.
After funds are withdrawn from your account, we may remit your payments by electronic funds transfer, or if the payee does not accept electronic payments, by mailing a check drawn on an account we maintain for this purpose, or by some other appropriate means. Because of the time it takes to remit your payment to the payee, they will not receive payment on the processing date (the date you instructed Online Bill Pay to deduct the funds from your account). Therefore, in order to provide sufficient time for payments to be received by your payee, the processing date should be a minimum of five (5) business days before the bill's actual due date. Additional days must be added to this time frame if the payment is traveling outside of a 4 state radius. NOTE: Clients in Mountain Time zones should allow 7 business days, Pacific Time zone, 8 business days.
For Bill Pay Inquiries, call our toll free support line: 1-877-607-9579 (Hours: Monday – Friday 7:30 am thru 11:00 pm)
Why do payments take 5+ business days?
There are a several variables that must be considered. Although a number of your payees accept payments electronically, many do not. For those that do not accept electronic payments, we must send a check to that payee through the U.S. mail. Once the check is received by the payee, it may also take a day or so for the payee to process the check and post it to your account. Even for electronic payments, it may take two or three days for your account to be posted. Holidays must also be taken into consideration.
How far in advance can I schedule a payment?
You can schedule a single payment for up to 90 days in advance.
How soon are funds taken out of my account?
Bill payments are debited from your account on the processing date you requested. There is no float.
What happens if I don't have enough in my account to cover a bill payment?
If funds are not available on the requested processing date, your bill payment will be canceled and a fee may be charged to your account.
What is the difference between a variable/single bill payment and a recurring payment?
A variable/single bill payment is a one-time payment, such as your telephone bill, where the amount fluctuates each time. Or perhaps it is a payment you do not make regularly, such as a florist you use only occasionally.
A recurring payment is one made regularly for the same dollar amount, on the same day each month, such as your car or mortgage payment (at another financial institution). You need only to set up a recurring payment once in the system and access the system only when the payment is to be changed or canceled. Otherwise, your recurring payments will be made automatically.
If the payment doesn't arrive faster, what's the advantage of paying bills online?
Convenience: You pay your bills in the privacy of your home.
Save money by not having to purchase as many checks, envelopes, and stamps.
You use less paper checks so you'll save money on check printing costs, etc.
You can consolidate all of your bill paying information in one very secure, easily accessed location.
Set up recurring payments so that your bills are paid automatically each month.
Pay multiple bills, with different due dates, all at the same time.
No wasting gas or wear and tear on your vehicle running from place to place just to pay bills.
Schedule payments ahead of time or while vacationing or traveling.
You access bill pay within online banking, with no need to remember additional passwords!
How close to the payment date can I change or cancel a bill payment?
You can change or delete a bill payment any time before the processing date you specified. For Bill Pay Inquiries, call toll free: 1 (877) 607-9579
What should I do if a payee has not posted my payment?
First, be sure to allow a minimum of five (5) business days for a payee to receive your payment. CONTACT YOUR PAYEE. If a payee does not post your payment within ten (10) business days of the date you requested the payment to be processed, simply dial the toll free bill pay support line at (877) 607-9579 and press "0" for subscriber services. They will follow up on the payment and get back to you within 48 hours. *NOTE – Clients in Mountain Time zones must allow 7 business days, Pacific Time zones, 8 business days.
How can I prove payments were made?
Each time you enter a payment you are given a transaction number so you can be sure we received your request. In addition, payments will appear on your monthly statement. Or, you may check your KALSEE On Line Banking account for a list of your History or call the toll free Bill Pay support line at (877) 607-9579 to hear a listing of your most recent transactions.
How can I cancel my bill pay service?
To make sure no payments are missed or duplicated, you will first need to delete any pending scheduled payments. Then contact KALSEE Credit Union at 269.382.7800 or toll-free 877.KAL.SEE1 to request cancellation of this service.
What if I have questions and want to talk to a real person?
When you need answers to ANY question or concern regarding EasyPay, a bill pay subscriber service representative can address your concerns. You can reach them toll free at: (877) 607-9579. Subscriber services hours are 7:30 a.m. to 11:00 p.m. Monday through Friday, EST excluding Federal holidays falling on weekdays. This phone number can be found by scrolling down to the bottom of every EasyPay web page. When speaking to them, be prepared to answer any security-related questions they may require in order for them to properly identify you as one of their bill pay subscribers. If calling outside the regular Bill Pay hours, simply leave a message and they will call you back on the next business day. Remember, the support line is closed on Federal Holidays.
How can I be sure no one else can access my bill pay service?
You will access the system by logging into your Kalsee online banking account. In accordance with Kalsee's Online Banking Agreement, DO NOT share your Kalsee Online Banking login information with anyone. If for any reason you believe this information has been compromised, please contact us or change your password immediately.
How secure is online bill pay?
When you go to either the Kalsee online banking or bill pay site, a secure connection is established that prevents any outside parties from viewing transaction information. Any data that is transferred between locations is also made over secure connections utilizing data encryption, and all account information is kept behind a firewall to prevent any outside access.
If I currently have an automatic debit for a bill coming out of my checking account, should I cancel this debit and use my new bill pay program?
It is recommended that you NOT cancel any auto debit UNLESS your new bill pay program has the ability to electronically remit this payment to your payee. To determine if your payee is electronic with your new bill pay program, simply call the service and this information will be provided to you. Payees who have their own debit program will often times not ALLOW 3rd party processors to remit payments to them. Our main concern is that your bill be paid in a timely manner and safely. Some typical payees are, Insurance companies, Utility companies and Mortgage companies. Some other considerations….auto debits come out of your account on your 'due' date, therefore, you have the advantage of the float until then. With the bill pay program, your payment will be deducted from your account on the 'process date', which should always be a minimum of 5 business days BEFORE your due date.
Select the Full Featured Bill Pay red button on the main bill pay screen.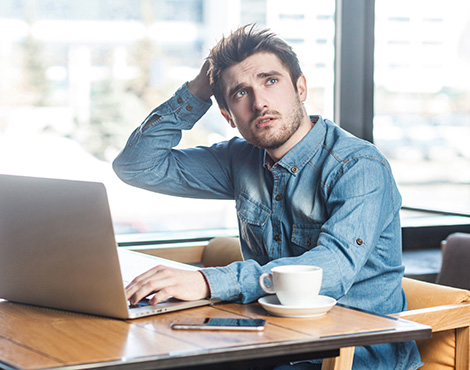 How Do I...
Guard Against Identity Theft?
KALSEE Credit Union offers Comprehensive Identity Theft Protection for members and their families for only $2.00/month.
Learn more about ID Protect.
Kalsee's routing number is #272481855. You can find it located at the bottom left of your checks.
Make my Loan or Credit Card Payment?
Don't see your question listed?