Let us help you KEEP your employees.
As a business, your #1 strength is your people. And financially stable employees become a dependable workforce. We believe in building relationships and cultivating financial wellness. And we'll work with your team members as their financial partner and coach via on site or online group presentations and one-on-one coaching, helping solve problems and create solutions so that they can focus on what matters, at no cost to your company or employees.
Hear from one of our very own partners at Outerwears.
Custom On Site and Online Services
Financial wellness group presentations on topics like budgeting, credit scores, loan basics, and more.

Lunch and learns
New hire orientations
Online sessions

Individual financial coaching
Account opening and loan applications
Health Savings Accounts (HSAs)
Aspire Financial Counseling
For people struggling with bad credit, payday lending, consistently overdrawn accounts, delinquent loans, wage garnishments, and more, our Aspire Financial Counseling helps your team member gain control of their finances through budgeting, automated saving, and credit education. Learn more about Aspire.
Life is unpredictable. And when it hits hard, we're here. Our affordable, simple #LifeHappens loans help your team members and their families face challenges head-on:
Medical / Dental & Braces / Vision
Pet Health
Home Energy / Improvement / Emergency
Auto Repair
Funeral
For team members facing a hardship who may not qualify for other borrowing options, an Employer Resource Network (ERN) loan with success coaching may help. Learn more about the ERN.
Health Savings Accounts (HSAs)
Do you offer a high deductible health plan? Empower your team to save for health care expenses with tax benefits and the ease of a debit card and online bill pay.
Matt Duguid
Business Development Manager
269.382.7877
With over 20 years of service industry experience, Matt's personal and professional passion is developing strong relationships and helping people. His experience in both the staffing and manufacturing sectors gives him unique insight into the challenges faced by companies in today's competitive hiring environment. He's also a proud WMU Bronco with a Bachelor's of Business Administration (BBA).
---
"Kalsee's robust KEEP program has been a huge success with the employees our Success Coaches assist at our Employee Resource Network companies."
"Being able to provide additional financial resources to our employees so that they may become financially stable and working collaboratively with Kaslee's team to support those in need is a great benefit of our partnership with Kalsee."
- Kelli Adams CCSP, Lead Success Coach, SWM ERN
---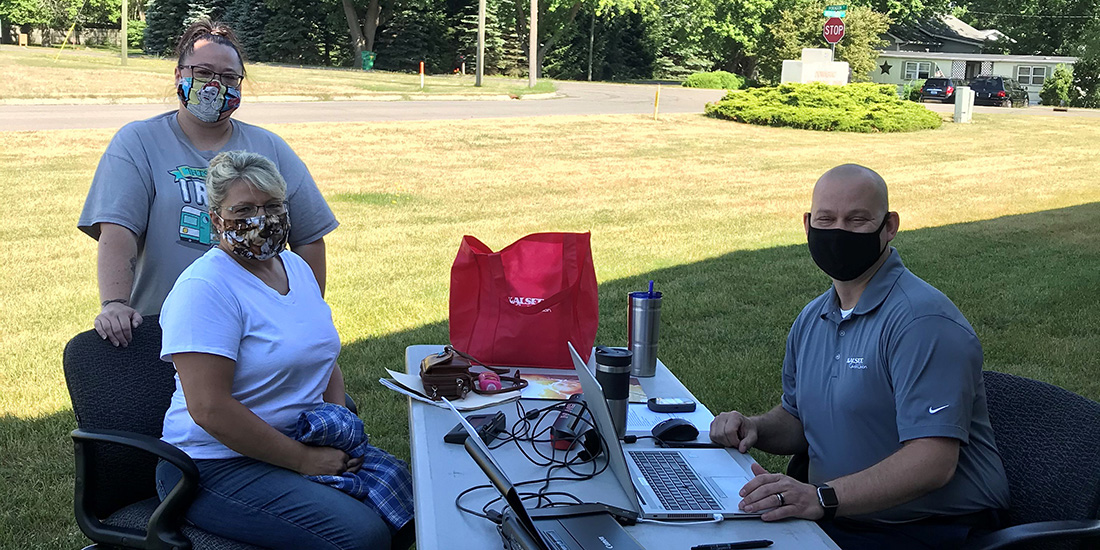 Opening accounts on-site, social distancing style!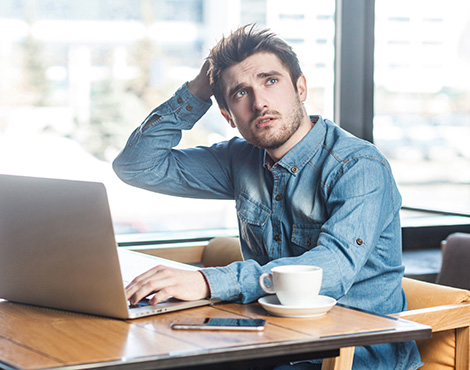 How Do I...
Guard Against Identity Theft?

KALSEE Credit Union offers Comprehensive Identity Theft Protection for members and their families for only $2.00/month.
Learn more about ID Protect.
Make my Loan or Credit Card Payment?
Kalsee's routing number is #272481855. You can find it located at the bottom left of your checks.