You matter, and we can help.
Our mission is to build relationships and cultivate your financial wellness, empowering you to focus on what matters. If you're struggling with financial hardships, you're not alone. We're here for you. With Kalsee's confidential Aspire Financial Counseling program, we'll help you gain control of your finances through budgeting and credit education, debt consolidation, loan modifications, and more.
If you struggle with any of these situations, we can help:
Cash advance loans or payday lending

Bad or no credit

Negative account balances and overdraft fees

Medical debt

Delinquent loans

Loss of income

Wage garnishments

Student loan debt

Or whatever your unique financial situation may be
You have the power to manage your way out of financial difficulties with a personalized, workable plan that fits your unique needs and that we'll create together. We'll be with you every step of the way.
Please contact us today.
---
"What I had previously thought was an insurmountable task has now become a reality."

"[After a difficult divorce] I was left with the responsibility of parenting three young kids by myself and working full time. My finances were in shambles. There were times that I would come home and not know whether or not there would be electricity or water. [To deal with payment of bills] seemed to take more than I had at the end of the day. I was skeptical whether or not [Melissa] would be able to help and very hesitant to trust anyone [with my financial troubles]. There was no judgment, and she [helped me tackle] each bill head on one at a time. Melissa and the staff at Kalsee have assisted me in rebuilding my credit and self-confidence. My credit score is improving steadily. What I had previously thought was an insurmountable task has now become a reality. Melissa has believed in me when I didn't believe in myself. THANK YOU is not even close to being enough!"






---
Melissa Mullins
State Licensed Credit Counselor
269.382.7821
Doing what she loves since 1986, Melissa's true passion lies in making a difference in people's lives and helping them achieve financial success and happiness. With an undergraduate degree from MSU in Family Financial Advising, a Master's from WMU in Finance, and a state credit counselor certification, Melissa is a unique resource for Kalsee members. Melissa volunteers with the Michigan Credit Union League's Southwest Chapter of Credit Unions as Education Director and a Financial Educator, and the Vicksburg Boosters. By building relationships with Kalsee members and cultivating their financial wellness, she aspires to be the change that she wishes to see in the world.


Other Certified Credit Union Financial Counselors
While Melissa is our financial "surgeon," we also have several "field medics" who can get you on the right track with your goals and challenges, like budgeting and building credit:
Megan Aubry, Aspire Financial Counseling

Veronica Baker, Contact Center
Kristin (Willavize) Damon, Battle Creek Branch
Matt Duguid, Business Development Manager

Wyatt Parvis, Westnedge Branch

Deana Reinhart, Stadium Branch 
Request an Appointment       Branch Locations
---



"I've gotten all my collections and medical bills and several credit cards paid off!"

"I started seeing Melissa Mullins on recommendation from a coworker about one and a half years ago. My coworker swore that she was exactly what I needed to get back on track with my financial situation so I took a shot. Let me say I wasn't disappointed. I came in with almost 6 maxed out credit cards and owing thousands of dollars to the IRS and medical bills and several thing in collections. At the time I was starting to feel overwhelmed and I didn't know how to handle it. Melissa took charge and got right to it. I have never met anyone as motivated, determined and passionate about her job as Melissa! She got all my bills organized, and we set up a plan and got to work. In the last one and a half years I've gotten all my collections and medical bills and several credit cards paid off! Without the help from your program and Melissa, I would have never been able to financially recover from a surgery I recently had. I was stable enough to take the appropriate time to recover and get back to work without stressing about paying my bills. We have taken some great steps towards getting my financial situation taken care of but have some time to go. Over all my goal is to get a house and be able to balance my finances. With Melissa's help I see that happening without a doubt. Thanks again for everything you do."



---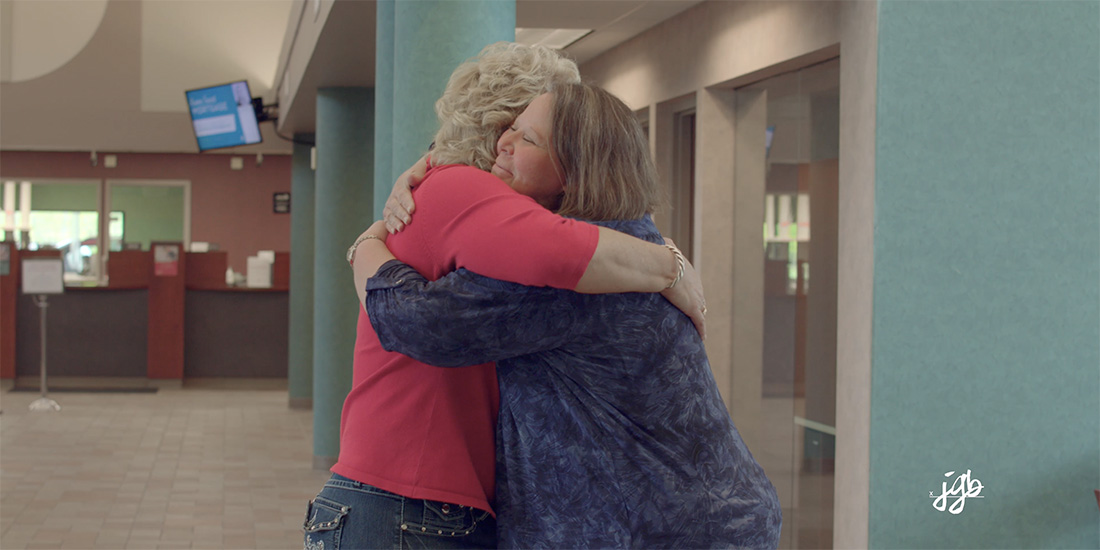 ---



"[The Aspire program] puts responsibility right where it belongs, on the shoulders of the members, but it is done with such kindness and compassion."

"Money is a temptation, especially these days with scammers all over. If we did not learn as kids and/or practice as adults, trouble can quickly brew. I did some really stupid things with my money (and am not stupid - have an MBA). I was horrified and scared of losing everything I had and yet seemed unable to stop the behavior. The fellows at the Stadium branch suggested that I contact Melissa and described her as "kind but firm." I couldn't agree more. Kalsee should be congratulated at having an Aspire program and having the good sense to hire Melissa to run it. She brings her immense talents and life experience to the job. After a year I can say that I am well on my way to recovery. Managing money poorly is a disease, like alcoholism. I am immensely grateful. Thank you, and I hope that Melissa is rewarded well for her fine work and utter devotion to keeping that which should be kept confidential as such and yet letting me know that she is ALWAYS there. More financial institutions would be well-served if they had such programs; but none would be served as well as having Melissa running it." - Kalsee member, 2023



---