Your home loan is the most important purchase decision of your life.
At Kalsee, we genuinely care about you — our members, friends, and neighbors — and we hope you'll consider us when choosing a mortgage. We aim to make the home-buying process as seamless, stress-free, and affordable as possible.
Working with us, you'll appreciate:
Flexible terms

A variety of financing options

A turnkey application process

Helpful guidance from start to finish
You'll work with friendly, knowledgeable mortgage professionals who have your best interests at heart.
Trust our expert team to craft the right mortgage, whether you're looking to purchase a home or save with a refinance. With affordable rates, low closing costs, and a simple online application, your mortgage experience will be easy and convenient.
The best place to start is our online mortgage center. There you can compare rates, explore calculators, and submit your application. Once you've submitted your application, a Mortgage Loan Officer will be in touch to set your first appointment.
Online Mortgage Center: Apply,  Rates, Calculators          Request an Appointment
Selecting a Lender
Our knowledgeable team is ready to make you feel right at home.
With the considerable amount of money at stake when purchasing a home, selecting a reputable lender you can trust is essential. That's why we've made the process understandable in terms you can relate to — and why we never rush you through the process. Any question you have is important to us. When selecting your mortgage provider, consider these key variables:
Research rates.
What may seem like a minor difference in rates can amount to thousands of dollars in interest over the life of your loan. Most lenders will have similar mortgage rates, but it's still a good idea to double-check rates and compare. At KALSEE, we ensure rates are competitive, so you rest easy.
Think beyond dollars.
Yes, interest rates are important. But choosing a mortgage lender that displays honesty, integrity, and a commitment to meeting deadlines is imperative. Communicating with you throughout the process is another non-negotiable. That's why so many members choose KALSEE. We are driven to be trustworthy and fair, and listening to your questions, concerns, and needs is always a priority.
Local makes a difference.
Online lenders are plentiful, but a local lender has the added benefit of knowing your area's neighborhoods, properties, and real estate professionals. We know you — and we know this community. We shop at the same stores, and our kids go to school with your kids. These are the intangibles that can make a big difference.
Your Loan Officer
At KALSEE, you'll work with one loan officer from beginning to end.
You'll benefit from a higher level of service and someone you can count on and potentially work with in the future. Compare this to a mortgage broker, typically incented by their commission without having any long-term investment with you.
How a loan officer and mortgage broker differ:
A loan officer is an individual who works directly for a bank or credit union and offers loans from the financial institution that employs them.
A mortgage broker is not associated with a particular bank or credit union. Instead, they research loans from several sources and enter into mortgage contracts with various lenders.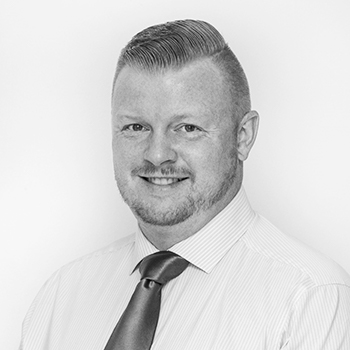 James Wood
Mortgage Manager
269.382.7893
NMLS# 1586930
James has been in the banking industry since 2016, with experience in member service, lending, and management. He is a recipient of the Kalsee Challenge Coin and a 2020 Paul Matyas Award nominee, and founded Kalsee's Continuous Improvement Committee. James dedicates himself to providing world class member service, and uses his excellent problem-solving skills to help members achieve their goals. "Building relationships with members and ultimately earning their trust is my personal mission. Helping them achieve their goal, whether it be buying their first home or buying their dream home, I strive to make it an easy and fun process," he says.

"My experience with James Wood was exceptional. He is professional, thorough and exceeded my expectations. He was committed to answering all of my questions in a timely fashion. He is top notch! Kalsee is fortunate to have James on their team." - Kalsee member, October 2022

---
Mortgage tip: A credit union loan officer typically knows you and your family and has your best interests at heart.
---
Key Documentation
Before your first meeting with your Mortgage Loan Officer, we'll ask that you collect the documentation needed to make the most of your appointment and move your application along quickly. Click on the links below to gather your checklist. If you have any questions, don't hesitate to ask!
 Documentation for Purchase Checklist       documentation for refinance checklist
First-Time Homebuyer?
There's a lot to consider, even for the most experienced home buyer — and buying a home can be intimidating your first time. That's why we created this convenient guide to help you sort through the overload. Things to consider are location, needs vs. wants, and your budget.
---
Mortgage tip: Financial experts recommend that your mortgage payment not exceed 28% of your net income.

---
Your Down Payment
A significant decision you'll have early in the home-buying process is determining how much of a down payment you can afford.
At Kalsee, we offer low or no down payment options, perfect if you're starting out. But for the established borrower, putting down 20% of the home's purchase price is ideal. If you put down less than 20%, you'll need to pay PMI (Private Mortgage Insurance) until you've established equity in your home.

Pre-Approval vs. Pre-Qualification
Before shopping for a new home, consider getting pre-qualified or preferably pre-approved for your mortgage.
You'll get an idea of how much house you can afford to spend, so you won't waste your time looking at homes out of your price range. A pre-qualification is a good step, but a pre-approval is better and assures the seller you're in a solid position to buy and close the loan quickly.
How a pre-approval and pre-qualification differ:
Getting pre-qualified means we have provided you with an estimate of the mortgage amount you'll likely qualify for. If you choose to purchase a home, you'll still need to go through the mortgage application process at that time.
Getting pre-approved is a more formal step, requiring you to provide us with paperwork to verify your income, credit, etc. When pre-approved, you're guaranteed to get a loan up to a specified amount (assuming no major financial changes occur) for a limited period.
Financing Options
Selecting the best mortgage depends on many factors, including how long you plan to stay in your home, if you prefer a set payment amount, or if you're comfortable with a variable rate and fluctuating payment. We won't rush your decision. Instead, we'll discuss your goals and lifestyle and how these relate to the home you want to buy and your financing options.
To ensure you're a well-informed consumer, familiarize yourself with the financing options available. Do your research and ask lots of questions! Then choose the option right for you based on the term, features, and mortgage benefits best suited to your needs.
Download Our First-Time Homebuyer Guide
---
Mortgage tip: Try to take the emotion out of your lending decision. You'll make a clearer, more objective decision, better for your budget.
---
Pro Tip:
Want to save on interest? 
Choose the shortest term available with a payment you can afford. You'll reduce the interest you pay.

Many mortgage options at low rates to help you afford your dream home:
Conventional, Fixed-Rate Mortgages
A fixed-rate mortgage features an interest rate that remains constant throughout the loan term. Your loan term can be customized based on your needs and budget.
No Down Payment USDA Rural Development Home Loans
USDA RD loans help rural and suburban homebuyers with no down payment, competitive interest rates, and flexible credit guidelines. Learn more about USDA RD loans and see if your home qualifies.


Ready to get started?
We're ready to assist with a home loan that's right for you.

The legal age to apply for and obtain credit is 18 years of age.