Membership Disclosures
USA Patriot Act Disclosure
Important information about procedures for opening a new account or establishing a new member relationship.
The USA PATRIOT ACT requires credit unions to take extra security precautions to help the government fight the funding of terrorism and money laundering activities. Federal law requires all financial institutions to obtain, verify, and record information that identifies each person who opens an account. These new procedures are designed to prevent crimes, such as identity theft and account fraud that terrorists commit to finance their operations against the U.S. and its citizens. When an account is opened or changed, you will be asked for your name, address, date of birth, and other information that will allow us to identify you. We will ask to see your driver's license or other identifying government issued documents.
The definition of an account covers a broad range of regular financial transactions such as deposit, transaction, asset, or credit accounts or other extension of credit. The required verification may be inconvenient for some but a strong deterrent for terrorists and other criminals. You can rest assured that we will only request the information required by the law…and that we will use the information only for purposes of complying with the law. Your privacy is our top concern, and we will respect and protect it as always, consistent with the law's requirements. Thanks for your understanding and help in this critical effort. The war on terrorism will be fought on many fronts, and this is one of them.
Website Policy
WEBSITE RELATED POLICY INFORMATION ONLINE COLLECTION OF MEMBER INFORMATION (COOKIES)
We do not gather user-specific information, details from your computer Internet software, or save data about you and your computer other than what is needed to authenticate your access to our home banking product. Our site uses a temporary cookie in order to serve you better, and only after you have logged into Internet Banking. Data collected from the temporary cookies help us to keep track of your transaction status and menu positions. We do not store cookies on your computer when you close your browser. Cookies are not able to retrieve nonpublic personal information from your computer, and they can't retrieve email messages or other information that is not provided to us upon request.
USE OF THE SITE (NON-MEMBERS)
Visitors to KALSEE Credit Union's web pages will remain anonymous. We do not collect personal data regarding our visitors. Our web servers may collect standard non-identifying information about web page visitors, such as date, time of visit, IP address, city, state and country. This information is used to compile standard statistics on site usage. If you do provide personal identifying data via email, or through submission of applications, this information will be for correspondence or to process information. It will not be sold or offered to other parties.
THIRD PARTY LINKS
KALSEE Credit Union provides links from this website to other non-KALSEE Credit Union operated websites for your information only. KALSEE Credit Union neither recommends nor endorses any products or services appearing on these alternative sites. Neither are we responsible for the privacy practices or the contents of any website other than our own. KALSEE Credit Union does not represent Credit Union members or third parties should the two enter into an online transaction. KALSEE Credit Union suggests that you engage in an appropriate investigation for any products and services prior to purchase. Questions as to the content, availability or maintenance of these websites should be directed to the site owners.
Unauthorized access or use is not permitted and may constitute a crime punishable by law.
Accessibility
Kalsee Credit Union is committed to providing a website that is accessible to the widest possible audience in accordance with ADA standards and guidelines. We are actively working to increase accessibility and usability of our website for everyone on an ongoing basis. If you are using a screen reader or other auxiliary aid and are having problems using this website, please contact us by calling 269-382-7800 or email us at kalsee@kalsee.com and we will work with you to provide the information, item, or transaction you seek through a communication method that is accessible for you. All products and services available on this website are available at Kalsee Credit Union branches. Please contact us by calling 269-382-7800, or email us at kalsee@kalsee.com if you have any feedback or suggestions as to how we could improve the accessibility of this website.
NMLS #s
Briana Alfieri – 1707540
Anne Ampey – 618706
Megan Aubry – 1464294
Richard Baker – 1662876
Veronica Baker – 872945
Kalani Ballinger - 2222580
Jordan Buckallew – 1308291

Brooke Doorlag – 1237997
Matt Lahman – 1396159
Brian MacDonald – 1237970
Elizabeth Mohney - 2427019
Rachel Moreland - 533195
Sharee Myles - 2427021
Thomas Paccione – 2046690
Wyatt Parvis – 2158222
Erin Ray – 1116721
Deana Reinhart – 2311235
Penny Stuut – 836337

James Wood – 1586930

Abbey Zajda – 2157799

Text Messaging
Early Deposit Disclosure
Early deposit allows early access to a direct deposit ACH that is pending to post to your account. Early deposit allows you to gain access to your funds sooner. The fee for early deposit is $10. No checking account required. Funds for $10 fee must be on deposit in a Kalsee checking or savings. Direct deposit and early availability of ACH funds are subject to the timing of the payer's funding and credit union approval. Kalsee Credit Union cannot guarantee a payer's funds will be available for early deposit.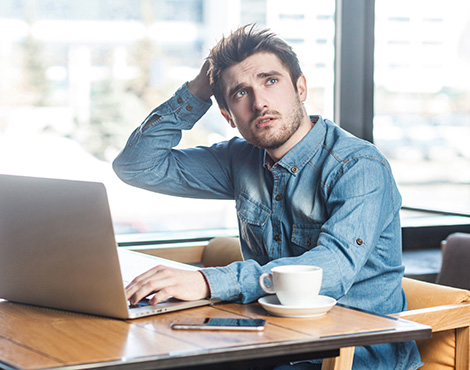 How Do I...
Activate My Card or Change My PIN?
Call 866-985-2273 from the phone associated with your account to activate your card or to change or set your card PIN.
Guard Against Identity Theft?
KALSEE Credit Union offers Comprehensive Identity Theft Protection for members and their families for only $2.00/month.
Learn more about ID Protect.
Don't see your question listed?