No business loan is too small. Literally.
Been left behind by big banks? At Kalsee, we empower small businesses. We believe there's no such thing as too small a loan. Because we know whatever the amount, it matters to you.
It's that time of year when your thoughts turn to tax prep and accounting strategies. Finance your equipment purchase for depreciation or to manage your liquidity, with turnarounds as quick as just 3 business days to close.
Call 269.382.7833, or
Your business is so much more than a means to the bottom line. We won't try to sell you something, we'll try to solve you something.
Equipment Loans
Need a lathe? A truck? A stamping machine? A lawn mower? We understand that your equipment gets the job done, and we treat your equipment loan needs, however big or small, as a priority. 
Lines of Credit
We also offer lines of credit so that your access to funds is there when you need it.
---
"The good people at Kalsee make it easy to do good business!"
"As a family owned and operated local business, we at Bronco Asphalt Maintenance appreciate the personal touch and understanding that Ric Baker and his team provide. By anticipating needs and delivering the highest quality services at the best commercial value, we share similar business philosophies. We especially enjoy the friendly and talented Kalsee staff as they purposely strive to earn and support our growing business!"
– Chris & Josh M., Bronco Asphalt Maintenance
"Rachel and the team at Kalsee were instrumental in our success..."
"...moving through the initial shutdown in March 2020 from COVID-19. The PPP (Payment Protection Program) application process seemed like a moving target with documents and accounting numbers needing to be applied in an accurate manner. With several emails, Rachel was able to successfully guide us through the process. A long-time relationship with banking partners like Rachel and Kalsee are how Maggie's successfully navigated the shutdown and retained our employees. It is also what continues to keep us strong moving forward. Thank you so much for the direction, timely advice, and just being there when we needed you."
- Chuck R., Maggie's Cafe & Catering
---

Pro Tip:
No business loan is too big or too small. Your business's needs are always our priority. Our smallest borrowers are treated with the same respect and care as our largest.
Mike Nowaczynski
Commercial Lending Manager
269.382.7833
Mike has over 10 years of member service industry experience. Growing up in Michigan, Mike was born and raised in Detroit and graduated from Michigan State University.  He has family roots in Costa Rica where he loves to take his two kids and prioritizes spending time with his family. Mike grew up in a blue-collar working home where his parents' hard work and dedication impacted the value he places on business and business-ownership. With five years of experience in banking, Mike is passionate about using his knowledge and experience to help all business owners achieve their goals and dreams. "As we say in Costa Rica, 'Pura Vida.' I look for any way that I can help and support my community and business owners to be successful," says Mike.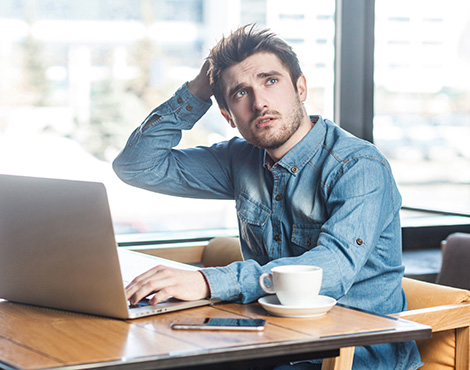 How Do I...
Guard Against Identity Theft?
KALSEE Credit Union offers Comprehensive Identity Theft Protection for members and their families for only $2.00/month.
Learn more about ID Protect.
Kalsee's routing number is #272481855. You can find it located at the bottom left of your checks.
Don't see your question listed?