Platinum Visa as low as 8.90% APR1
With so many credit card options out there, how do you know what to pick? If you pay your balance off regularly, perhaps you'd prefer a card that will earn you rewards points. If you carry a balance, a low interest rate is probably best for you. How about having the best of both worlds with a Kalsee Platinum Visa?
Carrying a balance on other credit cards? Need to make a big purchase? Simply transfer from your credit card in
online banking
to your checking or savings account and use the funds to pay off your other cards or make a purchase. Or speak with a Member Service Representative.
Low, non-variable rate
Safe EMV chip technology and real-time fraud detection
Apple Pay, Samsung Pay, Google Pay, Fitbit Pay, and Garmin Pay
No annual, balance transfer, or cash advance fees and 28 days to pay without interest
Business and secured options available
Digital Wallets
---
Apple Pay   ·   Samsung Pay   ·   Google Pay
Fitbit Pay   ·   Garmin Pay
---
ScoreCard Rewards
Turn your purchases into amazing merchandise, travel, or experience rewards! We have top name brand name items, unbelievable vacation getaways, valuable services, and once in a lifetime experiences. Scorecard has it all! We are continually updating our reward options so you'll have the latest and greatest to choose from. So go ahead, login, have fun searching the rewards, create your own personal wish list, and visit often.
Merchandise
Travel
AT&T 14% Discount
$0.50 Per Gallon Fuel Discount
Gift Cards
And much more!

Pro Tip:
Download our Cards App to take control of your card safety. 
Fear your card is lost or stolen, or that you've been the victim of fraud? You can now lock and unlock your Kalsee credit and debit cards in real-time with our Cards App! Get transaction alerts, set custom transaction limits, and submit travel notices, too.
How to Use a Credit Card to Improve Your Credit Score
When used carefully, a credit card is a great tool for building credit. Your credit score takes into account a number of factors, such as types of credit (installment vs. revolving), length of credit history (the longer you've had the account/loan, the better), and of course how well you make your payments. Opening a credit card account as early as possible can help you establish longer credit history. And responsibly maintaining your credit card helps prove to future lenders that you're a safe borrower. A secured credit card (secured by funds held in a savings account) is a great option for getting started.
Just be careful not to build up a balance that you can't easily repay. Suggestion: Designate your credit card for certain types of purchases only (gas is a great option due to the large holds gas stations place on pre-authorized pump purchases—it's a good idea not to tie up your debit card/checking funds with that hold).
Shop Safely Online... and Everywhere Else
You can shop with confidence online and anywhere else when you use your Kalsee Visa credit card. Plus, your card is safer than carrying cash. That's because Kalsee and Visa work 24/7 to prevent, detect, and resolve fraud.
Fraud Prevention Tools
The 3-Digit Security Code on the back of your card provides internet and phone security by helping verify that you're in possession of your card.
With Verified by Visa, your identity is confirmed through a personal password while shopping at participating online merchants.
Real-Time Fraud Detection
We'll Fix It
Our Zero Liability2 policy means you don't pay for unauthorized use of your credit card. Access to Identity Theft Assistance helps you regain control of your account if you suspect you've been a victim of card fraud.
A Safe Way to Pay
1 APR = Annual Percentage Rate. Rates subject to change. Some restrictions may apply. Approval subject to credit union requirements and underwriting guidelines. Click for full Credit Card Agreement and Disclosures.
2 Visa's Zero Liability policy covers U.S.-issued cards only and does not apply to ATM transactions, PIN transactions not processed by Visa, or certain commercial card transactions. Cardholder must notify issuer promptly of any unauthorized use. Consult issuer for additional details or visit www.visa.com/security.
The legal age to apply for and obtain credit is 18 years of age.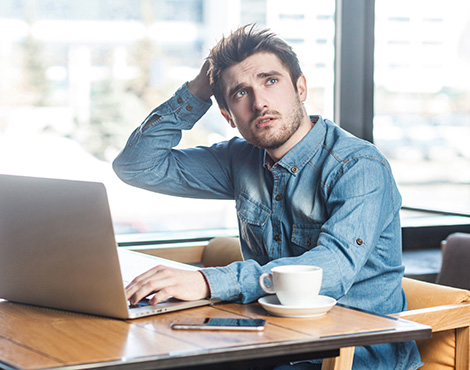 How Do I...
Activate My Card or Change My PIN?

Call 866-985-2273 from the phone associated with your account to activate your card or to change or set your card PIN.
Report a Lost or Stolen Card?
Make my Loan or Credit Card Payment?