Break up with your bank without the heartache...
ClickSWITCH™ is our fast, free, secure portal for switching your direct deposit, automatic payments, and accounts to Kalsee.
We'll help you get started, and you can complete your switch at your convenience with our simple online tool. No paperwork. No phone calls.
Or, call 269.382.7800 to request your activation code.
How does it work?
Activate ClickSWITCH using the Activation code and link we'll provide you with just a few clicks.
Switch your direct deposits and recurring payments. Use your old account to automatically find and move all recurring transactions.
The online solution does most of the work for you, just get notified when it's done.
Once all of your payments and accounts have been switched, you can even initiate the closure of your account at your old financial institution.
FAQs:
ClickSWITCH is an automated account switching solution that makes it easy for you to quickly and securely switch your recurring direct deposits and automatic payments from your previous financial institution account to your new financial institution account.
How does ClickSWITCH work?
ClickSWITCH removes the hassle of contacting all of your billers and depositors to inform them of your new account information. You input your payment and direct deposit information to our secure ClickSWITCH system, submit the switch and we'll do the rest. You can monitor the progress of your switches by clicking on the "View Existing Switches" on the home screen of your Dashboard.
Yes. ClickSWITCH uses the latest in online encryption protection to gather and store your switch information. Additionally, our facilities adhere to the highest industry standards with regard to the security of your personal information.
Who do I contact if I need help setting up my switches or if I have questions?
How do I log in and get started?
Getting started with ClickSWITCH is easy! Once you've been enrolled, you'll need the SwitchTRACK code provided to you during enrollment, or you can activate your ClickSWITCH account through the Welcome Email you received.
Where do I get a SwitchTRACK activation code?
Your financial institution will provide you with a SwitchTRACK code form when you are enrolled in the branch. You can also get your SwitchTRACK code over the phone from an account representative at your financial institution if you were enrolled over the phone.
My SwitchTRACK code isn't working; what should I do?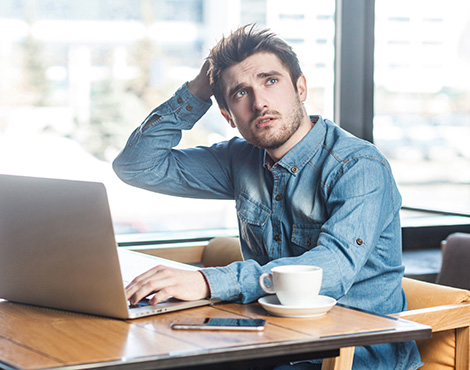 How Do I...
Apply for a Loan or Pre-Approval?
Guard Against Identity Theft?
KALSEE Credit Union offers Comprehensive Identity Theft Protection for members and their families for only $2.00/month.
Learn more about ID Protect.
Kalsee's routing number is #272481855. You can find it located at the bottom left of your checks.
Don't see your question listed?