Milwood  |  Now Open!
3121 Portage Street, Kalamazoo
(NE corner of Portage Street and Cork Street)
This construction project enhances our Milwood neighborhood presence, making access to financial services more convenient and readily available. "We look forward to being in the heart of Milwood with a building carefully and intentionally designed to beautifully enhance its urban environment, make members feel welcome and supported, and honor our part in the rich industrial and community history of the east side of Kalamazoo," says CEO Matt Lahman.
"Since 1954 KALSEE Credit Union has been in the Milwood neighborhood. We grew up here and are committed to Milwood," comments Lahman. KALSEE's new branch brings excitement to the Milwood neighborhood. "The addition of the new KALSEE branch in Milwood will bring jobs, improve the appearance of the location, and provide stability. We welcome the addition of KALSEE to the Milwood neighborhood," says John Hilliard, President of the Milwood Neighborhood Watch Association.
This new branch is a stride forward in KALSEE's growth. We are out growing our Millcork headquarters, and will move the branch from the headquarters building to Portage Rd. This branch features new technology and focuses on an enhanced member experience.
Meet the drive-thru Live Tellers team      Branch Hours and Services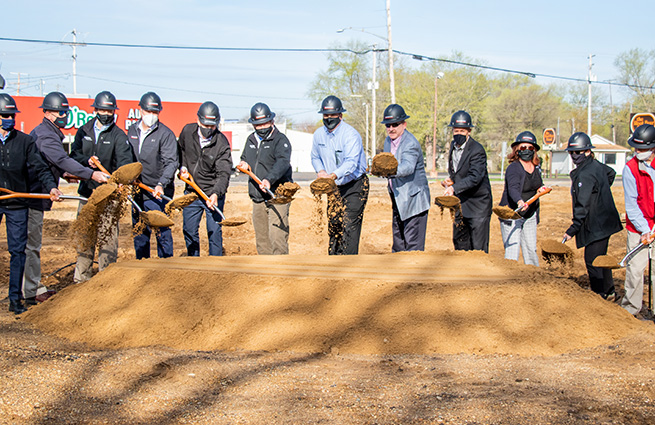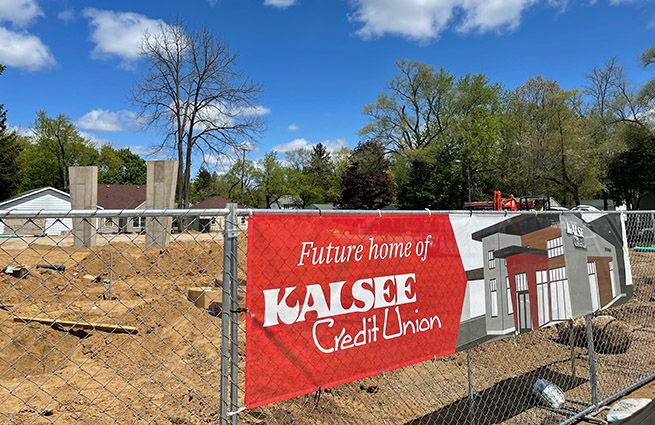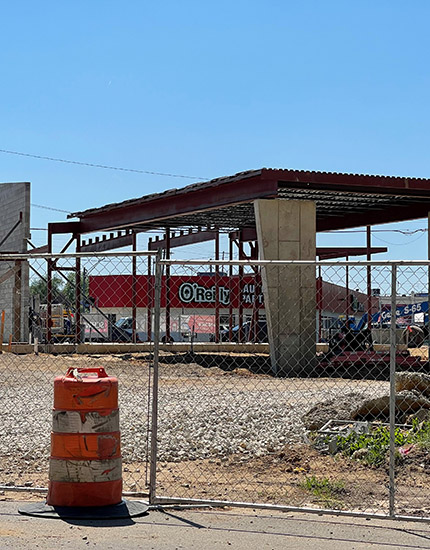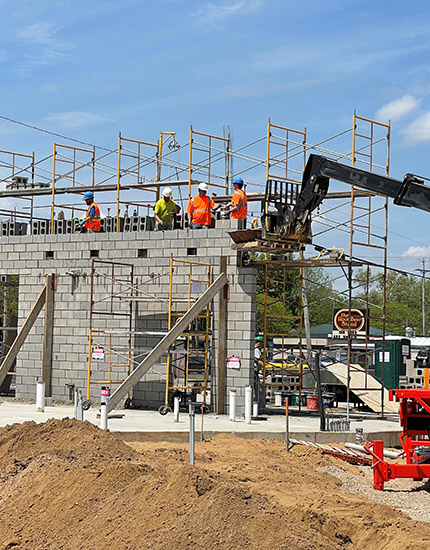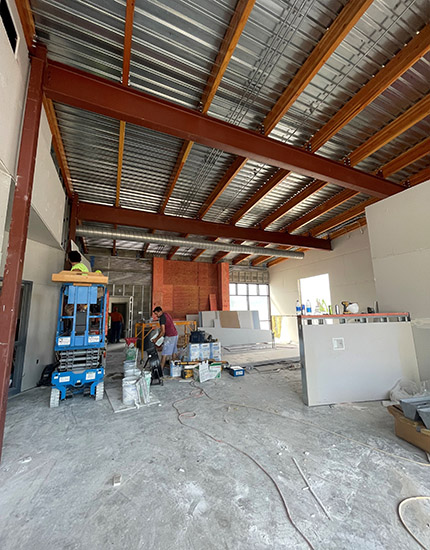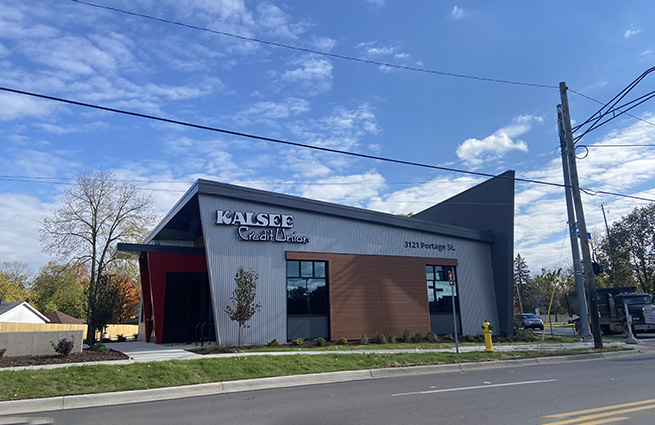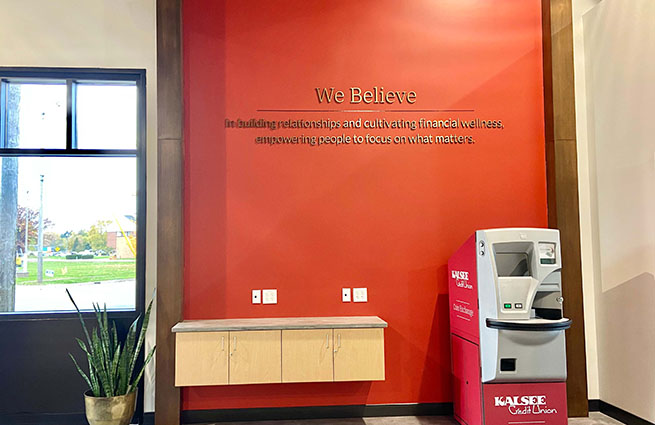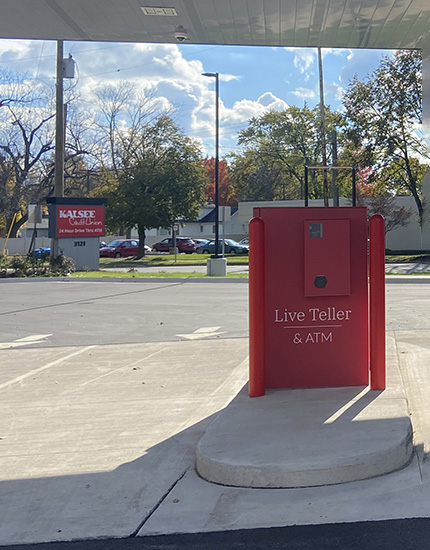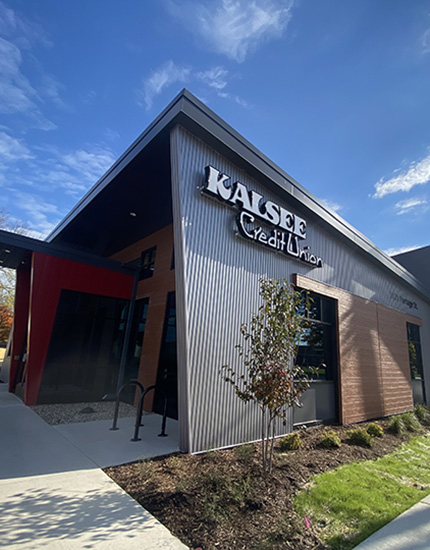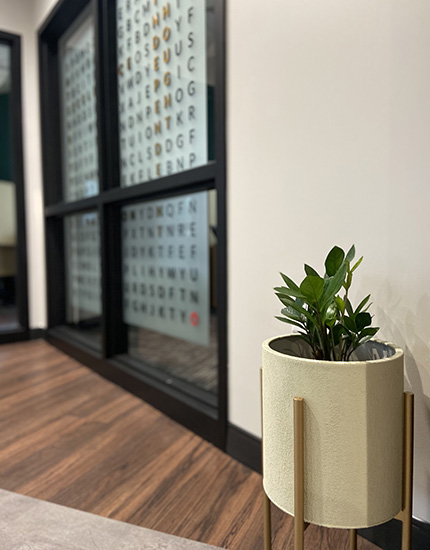 Vicksburg  |  Now Open!
119 North Main Street, Vicksburg
(north end of downtown)
Our new Vicksburg branch has opened after some remodeling of the existing building. The remodel include changes to the drive thru with enhanced ATMs with Live Teller and some updates to the interior décor, such as new lobby flooring.
"Vicksburg exemplifies the Midwestern small town ideal. The community is a great fit for the way we do business, where we get to know our members personally and invest ourselves in their financial well-being. It's our privilege to contribute to the community's growth and wellness," says Kalsee CEO Matt Lahman.
Vicksburg Village Manager Jim Mallery comments, "We look forward to welcoming Kalsee into our community and appreciate the opportunity for our residents to bank with a truly local, mission-driven financial institution that values community involvement."
Meet the drive-thru live tellers team      Branch Hours and Services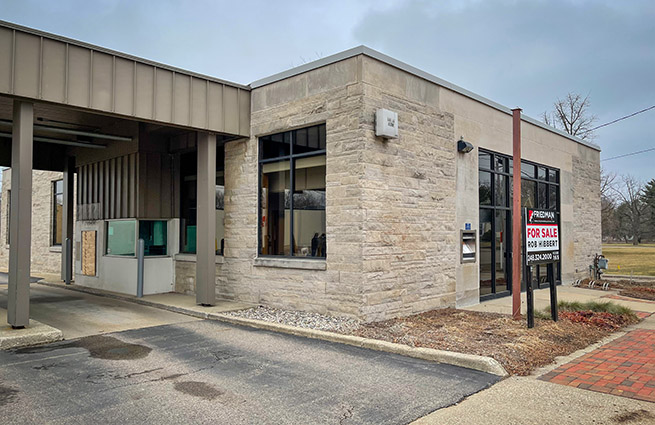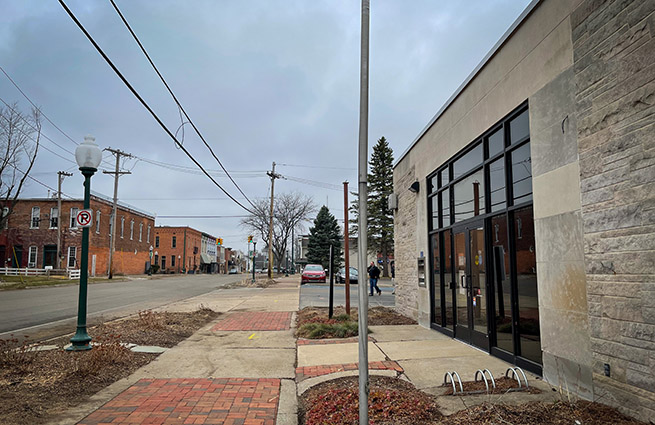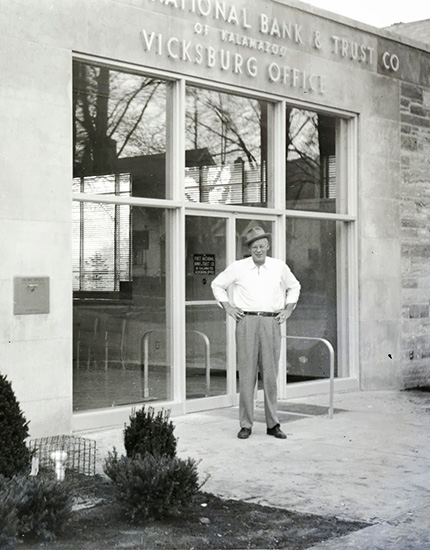 Branch Manager Ferris "Uncle Jimmy" Oswalt, a "handshake" banker.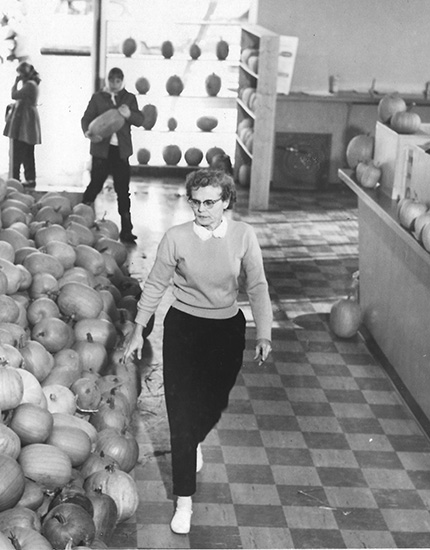 Uncle Jimmy grew pumpkins each year and gave them to children for the pumpkin carving contest.
Original photos courtesy of the Vicksburg Historical Society.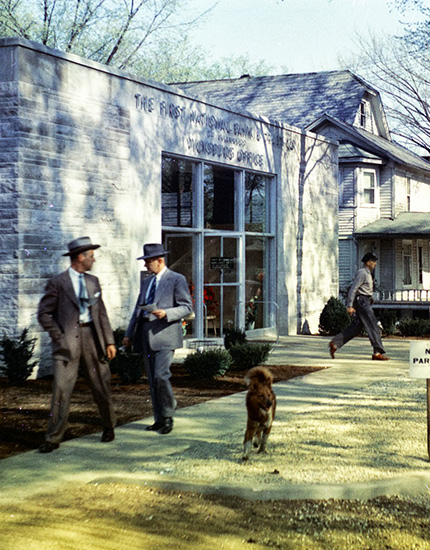 1960s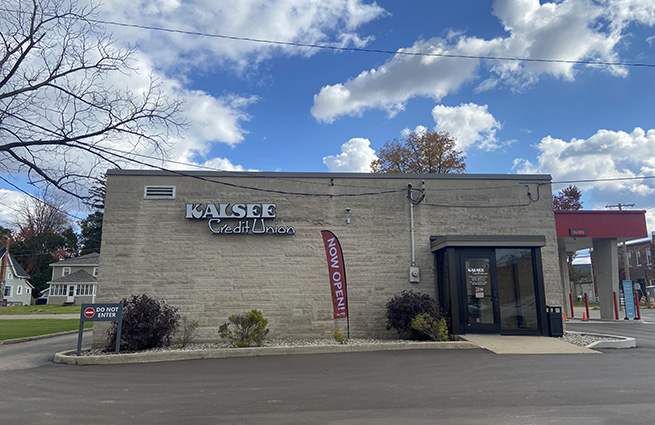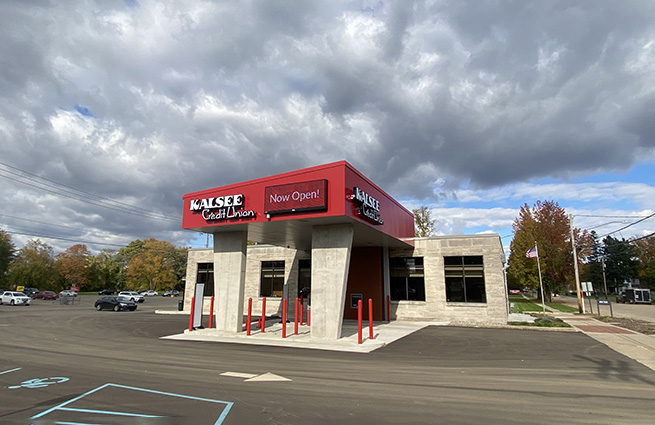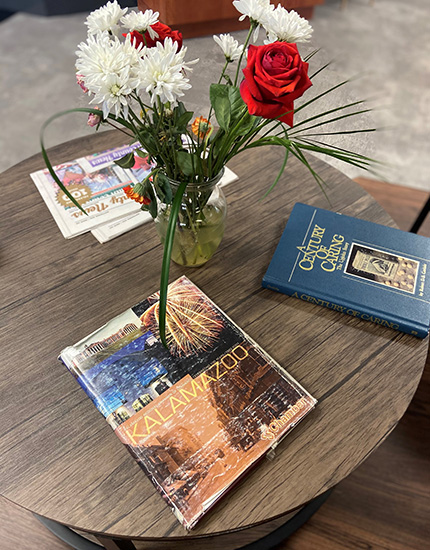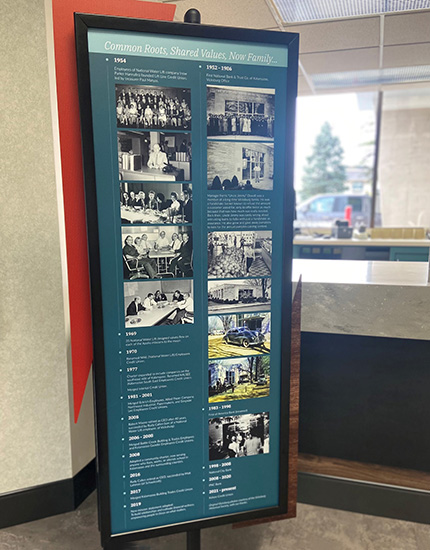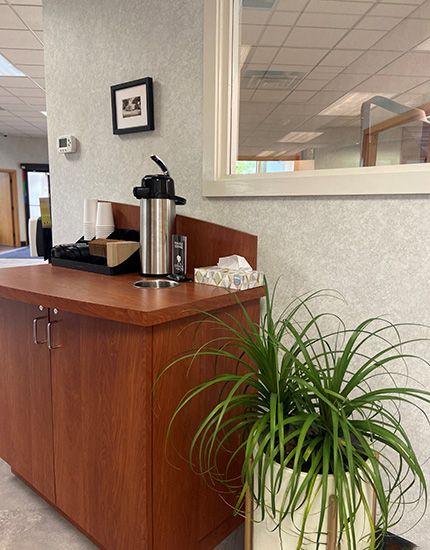 Gull Road  |  Opening 2022
Just west of Sprinkle Road, in front of Menards
Kalsee has received an EGLE grant to fund the remediation of the old gas station environmental hazards on this property. Demolition has begun!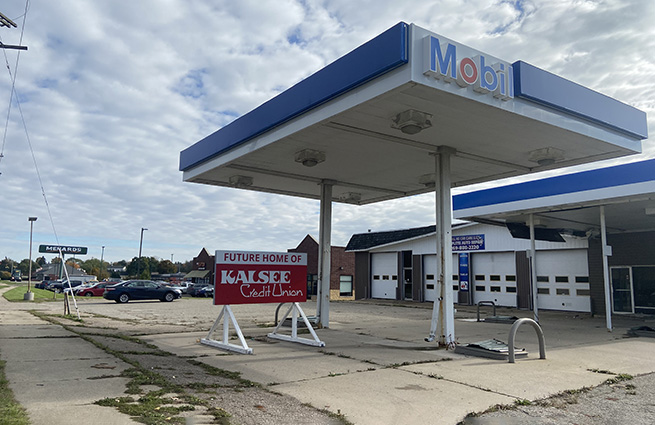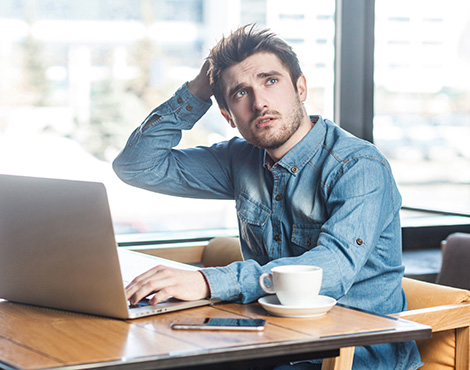 How Do I...
Apply for a Loan or Pre-Approval?

Guard Against Identity Theft?

KALSEE Credit Union offers Comprehensive Identity Theft Protection for members and their families for only $2.00/month.
Learn more about ID Protect.
Kalsee's routing number is #272481855. You can find it located at the bottom left of your checks.