Compensation means so much more than just your paycheck (though obviously that's pretty important). When job hunting, look beyond just the bottom-line salary and consider these 3 other benefits that can add huge value to your life.
1. Retirement
While the delayed gratification of saving for retirement may not seem as attractive as getting more money into your take home pay, saving early for retirement can hugely impact your long-term success. And there's no retirement strategy more important than time. The earlier you begin, the better off you'll be.
Pro Tip: When you're applying for a job, be sure and ask about retirement contributions.
How much does your potential employer contribute to your retirement? Is it a matching contribution, meaning you must choose to contribute to receive a matching amount from your employer?
For example, here's how Kalsee's retirement contributions work*:
Kalsee contributes 6% of the employee's annual pay to their 401(K), plus
Kalsee contributes up to 2% in matching funds, meaning
Kalsee employees receive 6-8% in 401k contributions from Kalsee
Pro Tip: Ask when you're fully vested in your retirement (meaning you keep your employer's contributions if you choose to leave the company).
---
At Kalsee:
6-8% in employer 401(K) contributions + fully vested after just 3 years*

---
2. Medical Insurance
You probably understand theoretically that good health insurance coverage will save you lots of money if you ever have a medical condition or emergency that requires treatment. Did you know, though, that the health insurance packages offered by employers can vary dramatically? Employers make 3 key choices when customizing their insurance offerings:
What portion of their medical costs will employees have to pay vs. what will insurance cover?
What portion of the premium will employees have to pay out of their paycheck for their coverage vs. what will the company cover?
How usable (accepted and in-network) is the insurance provider in the areas our employees live?
Each of these choices includes many more specific decisions, for example, what will a single person's plan cost compared to a family's plan? What coverage will be offered for vision, dental, and life insurance?
Pro Tip: Ask to see what your insurance coverage would cost and the Summary of Benefits and Coverage, a document that outlines what the plan provides and how it works.
At Kalsee, we believe in supporting our families and making sure our benefits do a great job of taking care of them during the challenges life inevitably throws at us. We're committed to offering low-cost insurance that provides high quality care. We pay 90% of our your medical premiums.* If you choose our high deductible plan, we also contribute to your HSA.
A two-person family, for example (as of 2021) pays only about $130 a month for medical, dental, vision, and life insurance.* Compared to other employers where your medical insurance for that same family of two might cost you hundreds of dollars a month, accounting for the value of your medical coverage can add substantially to your bottom-line budget.
P.S. If you're planning to have kids, be sure and ask what your potential employer offers for disability and paid maternity/paternity leave.
---
At Kalsee:
2 person family + medical, dental, vision, and life insurance
= only about $130/month*

---
3. Intangible Benefits
Beyond feeling a sense of security that your basic necessities are taken care of and that you're being paid what you deserve for the contributions you make to your employer and team, there are intangible considerations that impact your happiness and career fulfillment.
Sense of Purpose
Finding a company with a strong sense of purpose that aligns with your personal beliefs and values empowers you to lead a fulfilling professional life. Rather than simply punching a timecard, you could be passionate about what you do and see the good it does for others. Doing meaningful work and being part of a team rallied around an important mission will have huge positive impact on your experience.
We believe in building relationships and cultivating financial wellness, empowering people to focus on what matters. And that informs the decisions we make every day about how to go about the business of being a credit union, how we interact with each other and our members, and the people we choose to join our team. We have the opportunity and responsibility to positively impact the lives of those around us.
Opportunity for Growth
Having clear opportunities to learn new skills, increase your responsibilities over time, and develop towards your personal career goals will keep you feeling challenged and motivated in the long-term. Ideally, look for an employer where you can grow with the company rather than having to job hop in a few short years.
Instituting a structured coaching program and ingraining it in our culture has hugely impacted employee engagement at Kalsee. It's key to us that our team members feel they're cared for both personally and professionally, and that they have someone intentionally mentoring them to reach their fullest potential.
We love what we do... So could you
*Kalsee's benefits package details subject to change at any time. Data presented is accurate as of July 2021.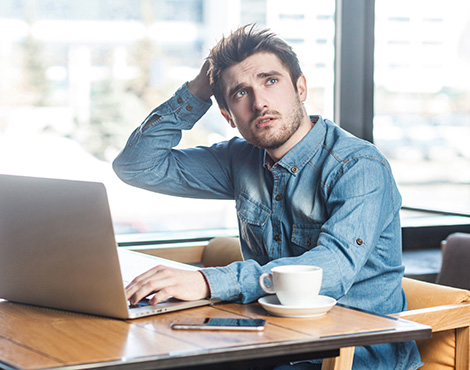 How Do I...
Apply for a Loan or Pre-Approval?
To have your paycheck, pension, or Social Security checks safely and automatically deposited directly into your Kalsee account, submit your account information to your employer (they may have a required form, or use ours). Or learn about direct deposit for Social Security.
You'll need to provide Kalsee's routing number (272481855) and your member number.
Kalsee's routing number is #272481855. You can find it located at the bottom left of your checks.
Don't see your question listed?